Me: Who wants omelet for breakfast

?
My bad. I laughed so hard that he asked, "Mama, why are you laugh

ing?"
I found his avocado omelet recipe

very interestin

g

and decided to give it a try! I didn't have choriz

o

, so I added more vegetables

(

assorted

dic

ed bell peppers

).
Ready for breakfast.
Recipe adapted from here.
Ingredients:
(Serves 2)
4 eggs
2 tablespoons water
1/2 cup mixed bell pepper (red, green, yellow), finely diced
Salt & pepper, to taste
1 ripe avocado, peeled, pitted
1 teaspoon fresh lemon juice
1 tablespoon honey
How to:
1. In a bowl, beat eggs and water together. Stir in diced bell peppers and season with and salt and pepper.
2. Scoop and mash avocado flesh in another bowl. Add lemon juice and honey. Mix well and set aside.
3. Heat up oil over medium heat in a flat non-stick frying pan. Pour the egg mixture into the pan. Quickly spread out the bell peppers so that they don't clump together. Cook over medium-low heat, undisturbed, for about 8 minutes or until the middle is set.
4. Turn out onto plates, spread with mashed avocado, roll up the omelet, and serve

.
Look at that rich mashed avocado!
I'm in love with colorful breakfast. :)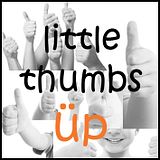 This post is also linked to the event, Little Thumbs Up (Little Thumbs Up March 2016: Honey) organized by Zoe (Bake for Happy Kids), Doreen (My Little Favourite DIY) and hosted by Joyce (joycescapade.com).