Breakfast Quinoa with Fruits & Honey
T
his week,

IHCC members are cooking with any Ellie Krieger's dish using ancient grains

, i.e. f

arr

o, k

amut, spel

t, b

arley, blue

corn, t

ef

f, m

illet

, q

uinoa, amarant

h, w

ild

r

ice, buckwhea

t, f

reekah

, c

hia, polent

a.
Hmmm. Let's see

,

I have kamut, barley, millet, quinoa, and buckwheat in my pantry

, a

nd I want to make something that will includ

e honey.

Ellie's Honey Harvest Quinoa

popped up in my mind right away! I have made mine with adaptation

s

, as usual. :D
Pink and green, my favorite color combo nowadays.
Recipe adapted from here.
Ingredients:
(Serves 2)
1/2 cup quinoa, rinsed
1 & 1/3 cups water
1/4 cup milk
2 tablespoons honey, plus more for drizzling
1/2 large purple dragon fruit (pitaya), peeled & cut into chunks
A handful cashew nuts, lightly roasted
How to:
1. Place quinoa in a

pot

with water. Bring to a boil over high

heat

, then decrease heat and let it simmer

, covered,

for 5 minutes.
2. When the quinoa is cooked,

turn off heat and set aside

to cool. Once cool, fluff

the quinoa with a fork.

Stir in milk, honey,

and dragon fruit. Mix until well combined.
3. Serve in bowls, top with cashew nuts and

a drizzle of honey.
I could do with moreeeee honeyyyyy!
The day starts right with such delicious breakfast. :)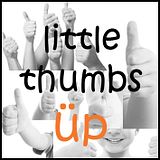 This post is also linked to the event, Little Thumbs Up (Little Thumbs Up March 2016: Honey) organized by Zoe (Bake for Happy Kids), Doreen (My Little Favourite DIY) and hosted by Joyce (joycescapade.com).
I'm linking this post with I Heart Cooking Clubs (IHCC) for this week's theme, Ancient Grains!