No-Bake Yogurt Cheesecake Pot
Bake-Along is celebrating its 4th Anniversary with Cheesecake as the theme. Happy Anniversary!!! Hope you all will like my contribution - No Bake Yogurt Cheesecake Pot. I usually make mini cheesecake like this or I will risk having a full-sized cheesecake sitting in my freezer for ages. LOL.
This lighter no-bake cheesecake recipe

uses Greek yogurt

to replace heavy cream or whipping cream, but it still tastes like the real thing!
Recipe adapted from here.
Ingredients:
(Makes 6 in mini pudding jars)
For hazelnut crust:
2/3 cup ground toasted hazelnut (hazelnut meal)
2 tablespoons coconut oil
For cheesecake:
250g cream cheese
1 cup Greek yogurt (thick, not watery)
1/4 cup honey
2 tablespoon lemon juice
1 tablespoon vanilla extract
Pinch of salt
How to:
For the hazelnut crust:
Stir hazelnut meal and oil together until combined. Add 2 loosely-packed tablespoons of crust to the bottom of each jar, and use your fingers or a spoon to pack it down firmly.
For the cheesecake:
Add all ingredients to a food processor, and pulse to combine until well blended. Spoon about 2/3 cup of the mixture into each jar on top of the graham cracker crust. Refrigerate for 2-3 hours until set. Serve topped with raspberries and tangerine zest.
Topped with raspberries and tangerine zest.
Lovely colors! :)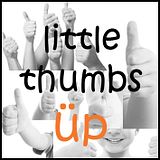 This post is also linked to the event, Little Thumbs Up (May 2015 Event: Yogurt) organized by Zoe (Bake for Happy Kids), Doreen (My Little Favourite DIY) and hosted by Cheryl (Baking Taitai).